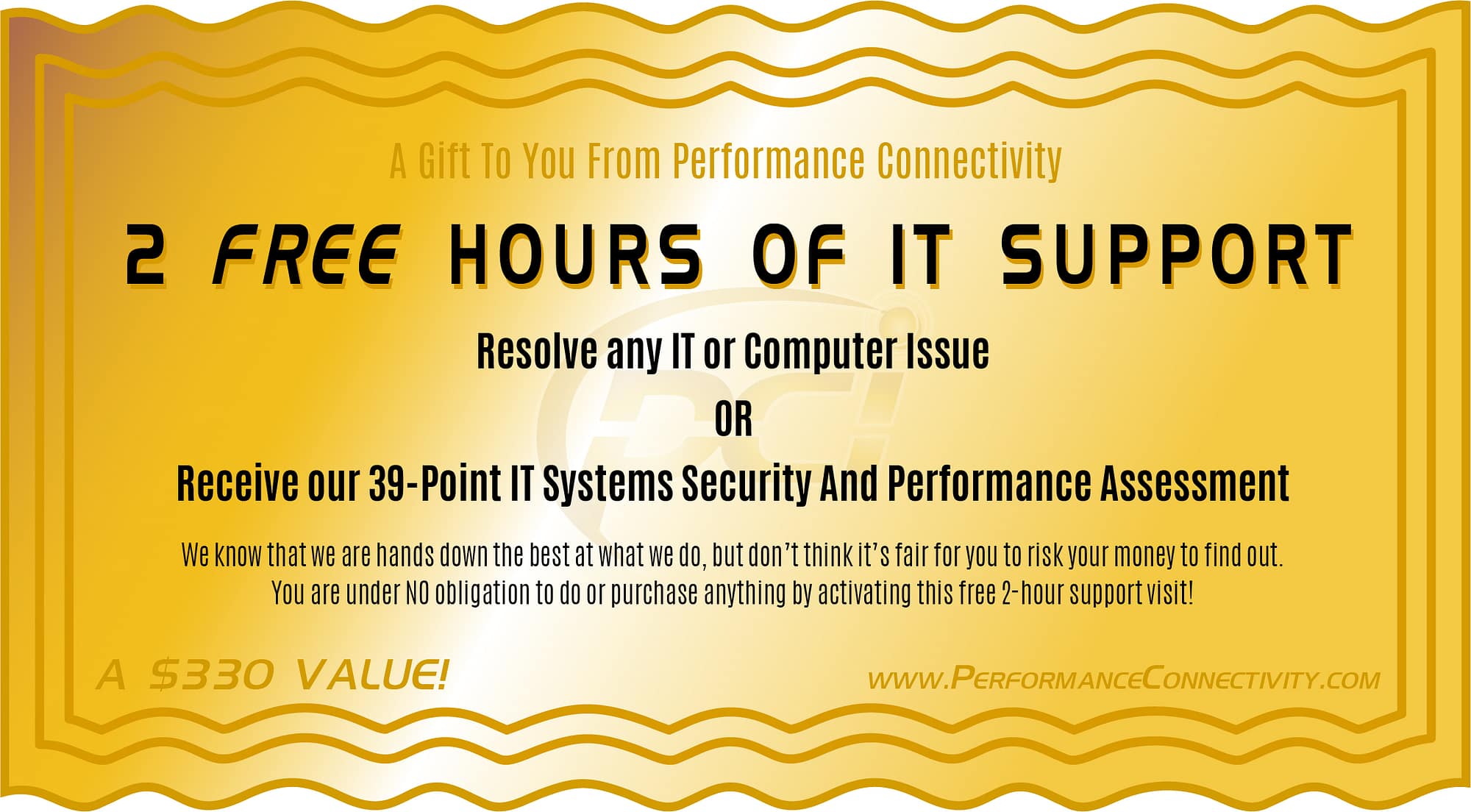 How Can You Use Your 2 Free Hours?
Diagnose any computer network problem you are experiencing.

Check your network's security against hacker attacks and viruses.

Scan and review spyware.

Check your network backup system to make sure it is working properly.

Review your server logs to uncover developing problems and conflicts that will turn into unexpected downtime.

Have us conduct our proprietary 39-point IT Systems Security And Network Assessment.

Discuss a project or upgrade you are considering, or even give you a second opinion on a quote you received.

Diagnose any ongoing problems or concerns you are currently experiencing with your network.
If you need immediate help, call our hotline at 914-368-1251 and we'll get someone out to see you ASAP. If you don't need immediate assistance, just keep this voucher and we'll keep your 2 free hours on retainer until you need them.
Performance Connectivity, Inc.
Elevate Efficiency and Drive Innovation: Partner with a Trusted Managed Service Provider for Comprehensive IT Support and Cyber Security Solutions in Westchester County, NY
2900 Westchester Ave., Suite 105
Purchase, New York 10577
Main Office: (914) 934-9775
Support Department: (914)-934-9776
info@p-connect.com